Azul Beach Hotel
Riviera Maya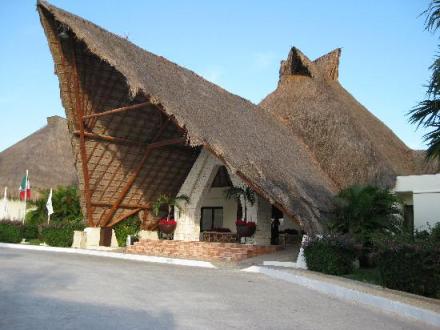 The Azul Beach hotel in the Riviera Maya is a Premier boutique hotel where they want you to have the gourmet inclusive experience.
This all inclusive family and couples resort is located on Bahia Petempich beach.
This beautiful beach is complete with beach cabanas and a playground for the kids.
15 min. south of Cancun and 20 min. north of Playa del Carmen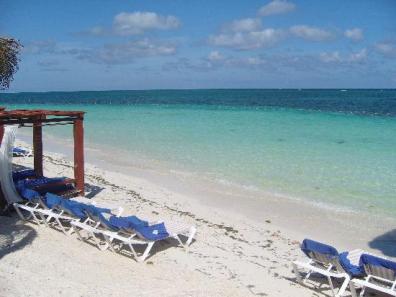 What is unique about Azul Beach Hotel?
Only 97 rooms, intimate atmosphere
Lobster menu, DVD collection
All Inclusive, Bar with swinging beds
3 pools, beach beds
Ice chest of water on beach
Ocean water slides
Protected reef on premises
They provide all kinds of things for babies including: Bottle sterilizer, Baby food, strollers
cribs and baby milk heaters
What are the pools like at this resort?
This family resort in the Riviera Maya has 3 pools.
1 fun pool & 2 more relaxed pools
All inclusive Beach cabanas and beds line the beach
There are beach and pool butlers to bring you drinks and such.
A soft towel service is available for guests as well as refreshment deliveries
tanning products and water vaporizers
Talk about service!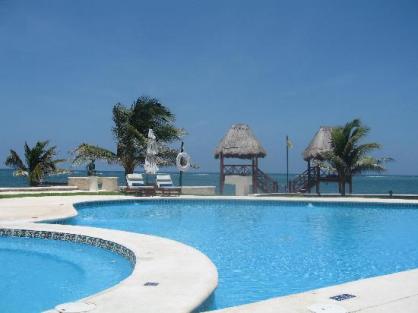 What activities are available?
Azul Hotel Beach in Riviera Maya offers lots of activities including:
DVD collection, Kayaks, Boogie boards
Snorkeling gear, Hobies, Scuba lessons in pool
Table games, Spanish, Gymnastics, Dancing, Cooking
Tequila tasting, Beach parties
Paddleboats, Ocean Water Slides
Ceramic Painting, Fitness Center
Protected reef to snorkel (for a small fee)
Kids Activities are from 9:30am-4:45pm for ages 4-12
Beach games, Coloring books
At night activities include:
Mexican show, Live Music, Comedy Show
International Show, Circus Show, Caribbean Night
What restaurants are at this all inclusive family resort in the Riviera Maya?
This family all inclusive resort offers a la carte international Breakfast
Family style lunches with salads and gourmet sandwiches (even in a picnic basket)
Foods included: Mexican, Italian, Fusion, Thai Spanish and French
Special menus include: Lobster menu, Salad menu, South beach diet, Low fat menu
There are no reservations for dinner
Tables for 6 are available
24 hour room service is available to satisfy your cravings!
There are several bars around the resort including one with swinging beds
The Energy bar has exotic fruit juices, smoothies, caribbean sandwiches
and for your sweet tooth, cookies & brownies.
Imagine enjoying your room service while enjoying your view.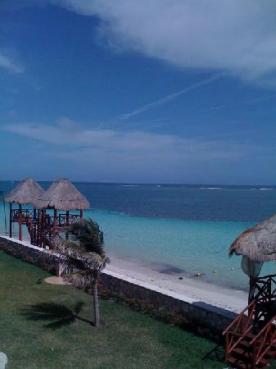 What will my room be like at Azul Beach Hotel?
Your room will be beautifully decorated with contemporary decorations.
It will consist of a comfy King or two double beds
Air conditioning, flat screen TV, hair dryer
Safety box, coffeemaker, DVD player
Balcony or Veranda
Your super clean room is only a few steps from the Riviera Maya beach
Spa services are available. Massages oceanside are
perfect for unwinding!




Return to Family Vacations from Azul Beach

Return to Riviera Maya Hotels from Azul Beach