Best All Inclusive Vacation
Best all inclusive vacation is probably what you are trying to find, right?
I wish it was as easy as a top three list of the best resorts in the Riviera Maya, Mexico.
I could probably tell you that, but everyone would not agree on that list because different factors are important to
different people when trying to find a vacation hotel.
You want to find which Riviera Maya resort or hotel is the best all inclusive vacation for your family.
Mexico is booming with all inclusive resorts where you pay one price and it includes your accomodations, food, tips and
activities at the resort.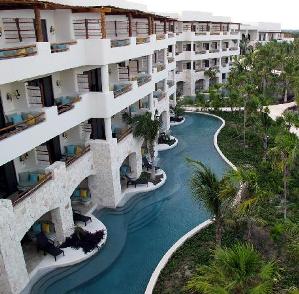 All inclusive resorts are popping up everywhere in Mexico as they continue to become more
popular. Who would not love a vacation where you only pay one time for your entire trip and then you can eat and drink
as much as you want for free.
I definitly have my favorite all inclusive resorts to vacation at, but you have to find which one is the best all
inclusive vacation for you.
To find which one will best fit you is to decide what you are looking for.

Here are three questions to ask yourself.

1)Do you prefer a party town or a quiet area more secluded in the Riviera Maya?
2)Large resort or small boutique hotel?
3)Is it important for you to go to an adults only resort or with children?
If you can answer only these questions then it will be easy to figure out the best all inclusive vacation for you. You can look through the different pages of this website to see detailed info on all the resorts after you determined
the major factors of what kind of resort or hotel you are looking for.
Just click on the tab for all inclusive hotels, boutique hotels or any of the other tabs that you narrowed your search down to.
The best beach vacation is at your fingertips and you will love it! Once you have gone on an all inclusive it is
difficult to choose not to!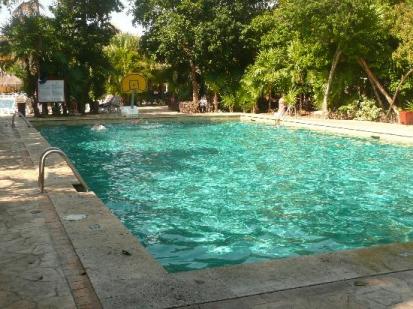 If you clicked on this website hoping I would tell you the best all inclusive vacation resorts then here are my top picks.
5 Star Pricy Resort - Iberostar Grand Paraiso
5 Star Less Pricy - Valentin Imperial Maya, Secrets Maroma
5 Star Honeymoon - El Dorado Royale
Nicest Beach Resort - Maroma Resort and spa
Best Family Resort - Iberostar Lindo
Best All Around - Secrets Maroma or Valentin Imperial Maya


Return to Riviera Maya Hotels from Best All Inclusive Vacation

Check out Boutique Hotels in the Riviera Maya