Mexico Activities
Mexico activities are one of the characteristics of why the Riviera Maya is so unique! They have more activities than you can count. Make sure to make room in your
vacation for enjoying some of these incredible excursions because you will make some incredible memories.
Now if you are staying at an all inclusive resort, then take note that your resort will include some activities at the property of your hotel.
You will need to check my webpage for the hotel you are staying at to see exactly which activities are included but most will include the same things. Such as, pool
activities, different types of non motorized watercraft such as kayaks, catamarans, etc.
Most larger all inclusive resorts will have at least one nightly activity such as different shows, or a special buffet dinner and entertainment. So first, check in to
see what your hotel or resort offers for entertainment and activities.
You will want to see what you want to be a part of and then you will be able to schedule your other mexico activities better.
If you are not staying in an all inclusive resort or hotel then you will not have those extra activity options, however there are more than plenty of excursions and
tours that you can participate in!
The Riviera Maya is a growing tourist area and therefore the Mexico activities are growing rapidly. The Riviera Maya and local hotels and resorts make it very easy to participate in activities.
Whether you are staying at a large all inclusive resort or a small boutique hotel, it's easy to arrange for almost any activity as they will arrange to come pick you up at your hotel. So there is no need to get a rental car to experience some excursions or tours.
Oh, and take note that in the Riviera Maya, they call these different mexico activities by the name of excursions and tours. Some examples of the excursions and tours available are:
Adventure Tours:
Zip lines, drive a rally car through the jungle, driving a dune buggy, ride in a Navy submarine, boat ride in wetlands looking for crocidiles. Mountain bike through
farmlands, ATV rentals, beach horseback riding, golf,jeep safari and an evening sunset dinner cruise.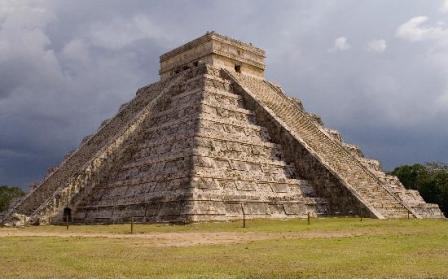 Places to Experience:
Chichen Itza, shopping in Cancun, Isla Contoy (a tiny uninhabited island), Isla Mujeres (travel there on a catamaran), Mayan Ruins, Xel-Ha (all inclusive snorkel encounter), Xcaret (tour of underground rivers).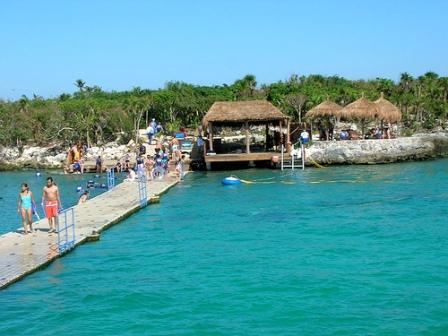 If you love Water Tours:
Deep sea fishing, snorkeling, swimming in cenotes, private boat charters, Drive an underwater scooter that is self propelling and explore coral reefs, swim with whale
sharks,catamaran sailing, swim with dolphins, scuba diving, night diving, canoeing,Speedboat, wave runners, sea turtle snorkeling and explore Puerto Morelos reef. Now do you believe me that there are a ton of tours to choose from? You would have to stay in Mexico for a couple months to get to enjoy all these activities!
How do I book these tours?
The best way to book these excursions is either once you get to Mexico and you can work directly with the front desk of your resort to arrange them for you. You can also book them ahead of time by going through one of several websites where you can book them online.


Return to Riviera Maya Hotels from Mexico Activities
Return to Family Vacations from Mexico Activities