Hotel Marina El Cid Spa All Inclusive Resort
Hotel Marina El Cid Spa is located near a charming fishing village in Puerto Morelos.
Nestled under palm trees, and steps away from a 120 Slip Marina, dive shop, mini supermarket and sportfishing fleet.
Conveniently halfway between Cancun and Playa del Carmen (about 15 miles from each)
This all inclusive resort is great for couples, honeymooners and those that love to dive!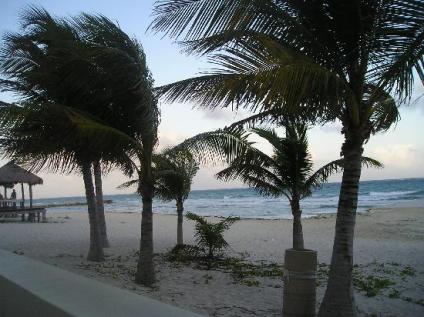 What makes Hotel Marina El Cid Spa unique?
Located right next door to a 120 slip Marina
State of the art Spa
22000 sq. ft. Pool
Beautiful, bright rooms
Optional Platinum Level with more amenities
Waterfalls, children's slides
white Mayan spa treatments
Adult only whirlpool and silent zone
Tons of fitness classes
Unique Spa treatments
How many pools does Hotel Marina El Cid Spa have?
This all inclusive resort has a 22,000 sq. ft. free form pool that is mindblowing!
There are plenty of chairs and tables around the pool if you want to layout, or lounge.
The pool has in water lounge chairs, sun deck and swim up bar.
The pool has a huge waterslide that is great for kids, AND adults!
Daily activities also take place at the pool.
This beach resort has set aside a Whirlpool for adults only and a Silent Zone for an area if you need some time away.
This picture is an overview of the pool area. I love how blue the water is!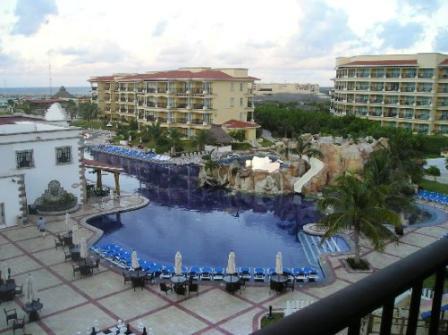 What activities are at this resort?
This all inclusive resort for couples and families has
poolside activities daily as well as:
High tech fitness center(ages 16+) with classes such as spinning, yoga, pilates, tai chi, tae bo and cardio salsa. Fitness center hours: 7am-9pm
Snorkeling lessons, Spanish lessons,
Mexican cooking classes, Kayaking,
water polo, bike tours and games.
For kids there is the El Cid Kids Club
Ages 4-12 are welcome and all kinds of
daily activities are planned to keep your kids having fun!
El Cid Kids Club is open from 9am-9pm
What restaurants and Bars are at the Hotel Marina El Cid Spa?
This resort has 4 restaurants.
Mediterranean with a wine cellar open from 6pm-11pm Serves duck, grilled pork kabobs, beef filet, shrimp and salmon
International Buffet is open breakfast, lunch and dinner Different theme each day and is open 7am-11pm
Mexican food poolside with an oceanview is open 6:30am-10:30pm. they serve flank steak, pork cutlets, tuna and shrimp.
Seafood restaurant is by the marina with gorgeous sunset views.
There are 4 delicious bars located throughout the resort as well.
This picture is of the amazing El Cocay Spa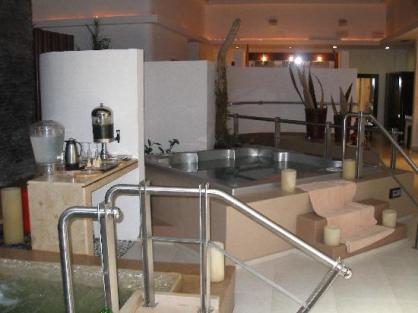 Are Spa Services offered at the Hotel Marina El Cid Spa?
Yes!! The 13000 sq. ft. El Cocay Spa at this all inclusive is memorable!
It is inspired by ancient mayan legend tradition.
Services include: healing remedies, massages, temazcal-sacred practice,
herbal steam bath, whirlpool, cold plunge pool, steam room, sauna,
relaxation lounge, lockers, showers, hydrotherapy zone,
garden meditation areas, outdoor massages by pool or beach,
hair and nail salon services.
You will be more than delighted with these great, relaxing services!
What are the Accomodations like?
All rooms are suites here at the Hotel Marina El Cid Spa.
Rooms offered are from Junior Suites to 3 bedroom suites.
Rooms consist of: Tropical hues, elegant furnishings,
bright, airy rooms with garden or ocean view.
Satelite TV, pillow menu, hair dryer, iron, safe,
direct dial phone, coffeemaker, turn down service,
24 hour room service, mini bar, large shower
and marble floors and counters.
Junior suites have Jacuzzi's!
1 bedrooms suites with jacuzzi,
2 bedroom suites and 3 bedroom suites are available!
This picture is of a 1 bedroom suite with kitchen.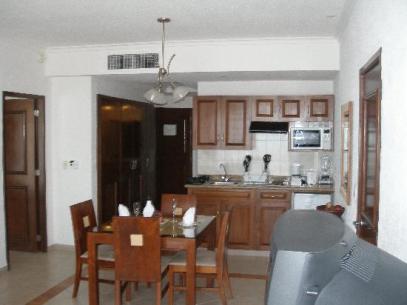 Return to Riviera Maya Hotels from Hotel Marina El Cid Spa