Iberostar Paraiso Maya
All Inclusive Resort
Iberostar Paraiso Maya is a family all inclusive resort.
This all inclusive resort for great family vacations is in Playa del Carmen.
As you enter this all inclusive family resort, you will be greeted by a mammoth reproduction of the famous pyrimid at Chichen Itza.
This resort has a big Mayan Theme and you can see it all throughout the resort!
The lobby is adorned with statues and artwork.
The tables in the lobby are in shapes of animals!
With your wristband you will have access to the other Iberostar Hotels. Paraiso Lindo is on the same property, and Paraiso del mar and beach are nearby.
You don't have access to the Grand Hotel Paraiso next door that is adult only but you can schedule a tour to see it!
The Pariso beach at this resort is just beautiful!! This is one of my favorite beaches in the Riviera Maya.
Plush, white sands and the beach is wide. You can walk for miles in either direction of this resort.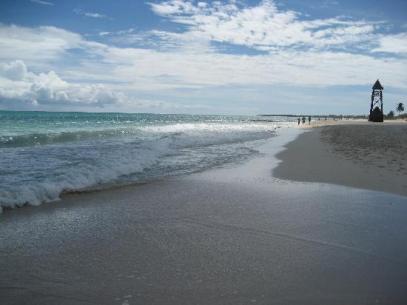 What is unique about the Iberostar Paraiso Maya?
Lazy river, wave pool
32,000 sq. ft. Spa & shopping center
3 pools and 2 whirlpools, children's pool
You can get Padi Dive certified on site
Beautiful fabrics and wood furnishings
You can use other Iberostar resorts for free!
What are the pools like at this resort?
There are 3 small private swimming pools at this resort.
There is a children's pool,
a lazy river with tubes that you can float down,
and also a wave pool if you need a little more action!
Here is a a picture of the gorgous walkways at this resort.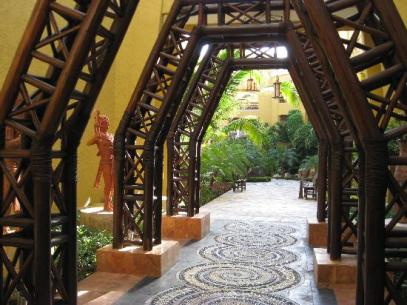 What activities are available?
Daily activities at the Iberostar Paraiso Maya include:
tennis courts, basketball, volleyball, archery
32000 sq. ft. spa & shopping center
If you book a spa treatment you can use their wet areas
There is nightly entertainment with different shows that is available for free.
The health club is also available for your use.
And of course everyone's favorite hanging out at the pool and beach!
What restaurants are this Riviera Maya Resort?
Iberostar Paraiso Maya has 4 dining areas. If you include dining areas at Paraiso Maya which is on the same property then you have 11 to choose from.
They include: 4 a la carte restaurants, one international buffet, grill snack bar, 2 restaurants just for guests at this hotel (French, La Marina Seafood)
Breakfast and lunch are buffets.
Dinner reservations are made through your concierge.
At this all inclusive Riviera Maya family resort they have 24 hour room service.
This picture is of the Japanese restaurant at this resort.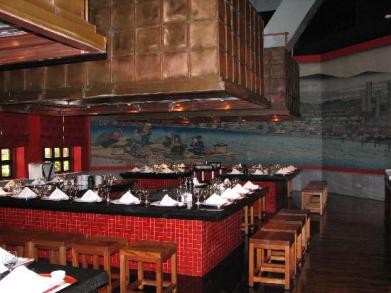 What will my room be like at this Riviera Maya resort?
At Iberostar Paraiso Resort you can expect:
Colorful fabrics,
dark wood furnishings, tiled floors,
Plush pillows, comfy sheets
Balcony or terrace
Ironing board, safety box, mini bar and hair dryer.
Each building has it's own concierge!
This is a picture of your room at the Iberostar Paraiso Maya.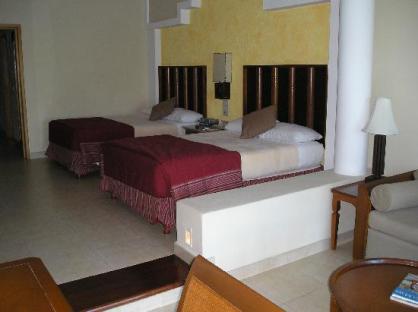 Check out this resorts sister property.
Return to Riviera Maya Hotels from Iberostar Paraiso Maya