La Tortuga
Impressive Boutique Hotel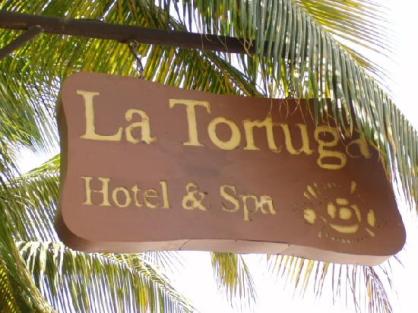 La Tortuga boutique hotel is located in the heart of Playa del Carmen in the Riviera Maya.
With 51 rooms that are decorated with unique personality and charm, you are sure to love this hotel!
As you step onto the premises of this beach hotel, you will not be disappointed! Lush, tropical landscaping surrounds you, a bright blue winding pool invites you to cool off!
La Tortuga is 3 blocks from the beach, but when you learn about this hotel you won't mind!
You will have free access to Mamita's Beach Club which is great and offers free lounge areas with hammocks and beds and a beautiful beach!
Show up early at Mamita's if you want a beach chair. Towels are provided.
You have the option to also go to Zenzi Beach Club for $10 a day and it's only 2 blocks from the hotel.
This is a picture of the beach at Mamita's beach club.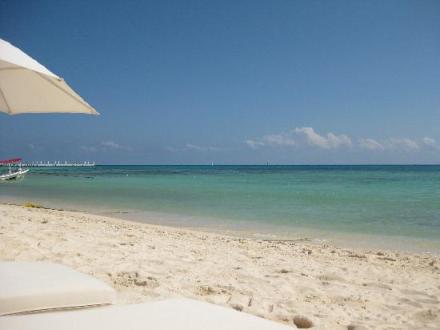 What is special about La Tortuga Hotel?
This one of a kind boutique hotel is right in the heart of Playa del Carmen.
Free access to Mamita's Beach Club
Swim up rooms
Private jacuzzi's in room or on terrace
Tropical landscaping, sun loungers & comfy sofas
Free breakfast at El Bistro restaurant
You will be treated like family
Unique spiral staircases to rooftop hideaway
Bartenders that take pride in what they make
What are the rooms like?
La Tortuga offers 51 relaxing rooms.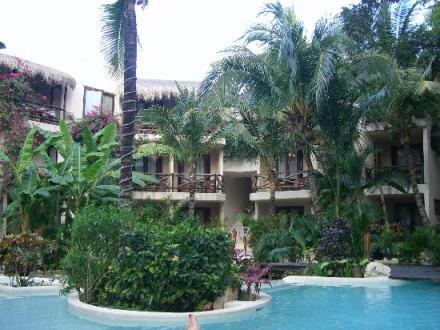 They each include: a/c, TV, phone, safe, fan, coffeemaker, hairdryer, mini bar & alarm clock, jacuzzi on terrace or inside and sitting area.
This boutique hotel has:
12 Standard rooms
Standard plus rooms(bigger room)
5 Swim up ground floor rooms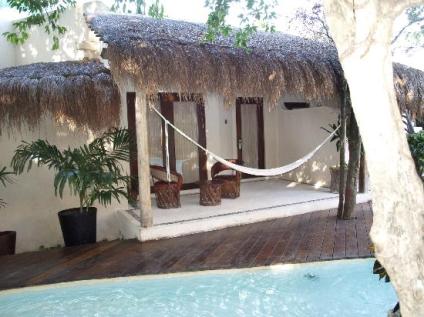 10 Junior suites (have Private jacuzzi & sitting area)
7 Superior Junior suites (private jacuzzi, better location, these are the BEST rooms)
Some rooms have a spiral staircase from the balcony that goes to a private rooftop hideaway!!!
If it's your honeymoon, the boutique hotel can provide a bottle of wine and decorate your room with rose petals.
For $50 they will add a nice fruit basket with cheese and crackers
This picture shows a room with a rooftop jacuzzi.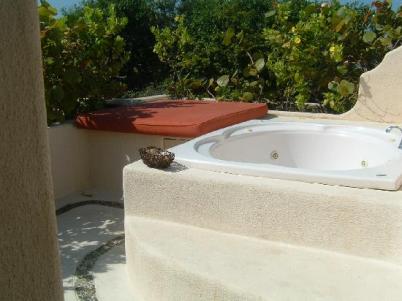 Does this boutique hotel have a pool?
This beach boutique hotel has a gorgeous pool!! It is located in the middle of the hotel and is surrounded with lush, green foliage, trees and tropical plants. It is breathtaking!
You won't want to go to the beach when you see the pool!
The pool winds around and even has a bridge over it. With nice wood slat flooring it looks top of the line.
If you get a swim up room, the pool is only 2 steps from your patio!
Is there a restaurant at La Tortuga?
There is not a restaurant at this boutique hotel in the Riviera Maya. However, as a guest of La Tortuga, you receive FREE breakfast at EL Bistro each morning.
El Bistro is a restaurant a few blocks away. The feel and ambiance of this restaurant is wonderful.
There are plenty of options to choose from so you can always try something new.
At El Bistro you also receive a 15% discount for lunch, 25% discount for dinner.
Since this boutique hotel is located in the heart of Playa del Carmen, there are tons of restaurants to choose from.
This hotel does have a Bar and let me assure you the bartenders are amazing! They take a lot of pride in the drinks they make. They aren't watered down!
Located within the hotel is the Itza Spa.
The hotel can arrange a full or half day for you at this spa.
Massages, or special Mayan treatment are a great way to experience the Riviera Maya Mexico.



Return to Riviera Maya Hotels from La Tortuga