Teetotum Hotel
Riviera Maya, Mexico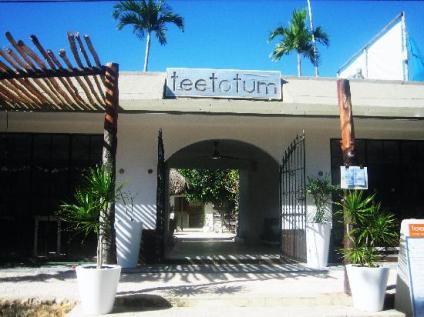 This is the entrance to Teetotum Hotel! Only the beginning of the uniqueness at this hotel.
Teetotum is a laid back luxurious boutique hotel in Tulum.
It is located in the Riviera Maya and a stones throw from Tulum beaches.
Tulum beaches have white beautiful sand and are located near the Mayan ruins.
Here is a picture of the beach club near Teetotum.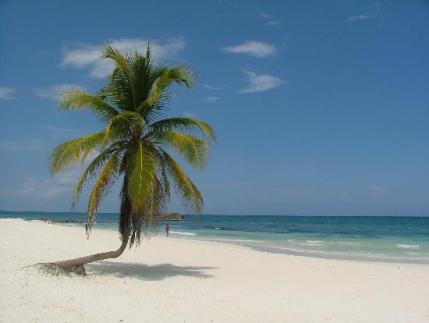 This new Riviera Maya resort has a very modern feel to it by it's design and decor. It is a unique experience!
This picture is of the courtyard where you can enjoy a drink or relax from the day at the Tulum beach.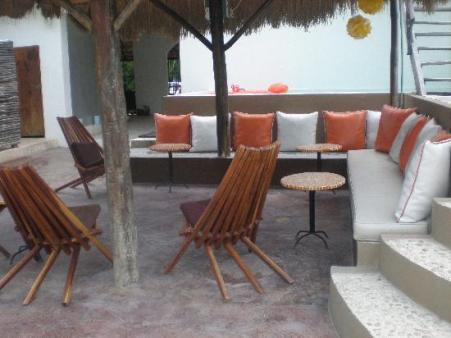 This Riviera Maya hotel has 9 rooms. They include a king bed,
a/c, wifi, mini bar, ipod dock, plunge pool, safe and private patio.
This shows the rooms at night! So peaceful!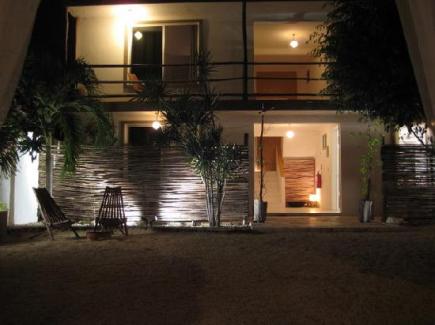 Teetotum offers free bikes for your use as well as Yoga class on the roof for $10.
Spa services are available upon request.
This Tulum beach hotel offers dinner at their restaurant from 5-11pm Tuesday-Sundays.
This picture is of the restaurant at night..great ambiance in the Riviera Maya!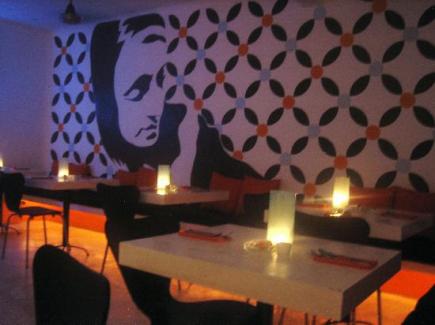 Free continental breakfast is available each day for you at this hotel in the Riviera Maya Mexico!
After the sun goes down, enjoy a movie on the rooftop of your Tulum hotel every Friday, Saturday and Sunday night starting at 8pm. Drinks specials and free popcorn!
What a great memory!



Return to Riviera Maya hotels from Teetotum hotel